Dear Dexter,

We have had so much fun having Flat Dexter visit us here in Nevada! Sparks is located in the northern part of the state, very close to the California border. The terrain here is called high desert which means that, though it is still very dry, we do get a fair amount of snow in the winter. We even got a little snow while Flat Dexter was here but it melted so quickly that we didn't have time for pictures. Here is our house on a spring day.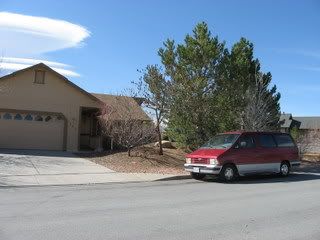 And here is part of our back yard. We have many trees, more than most around here.




Here's Becca and Flat Dexter outside our church, we spent a lot of time there recently with Palm Sunday and Easter weekend.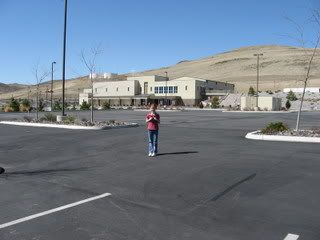 In the background of this picture you can see the Sierra Nevada mountain range which includes Lake Tahoe and Yosemite National Park as well as Mount Whitney, the highest mountain in the contiguous United States (that means the 48 states that are joined together, not Hawaii or Alaska).




Becca is in third grade and Christa is in kindergarten. They are not in school right now as it's an "off track" time for their year round school.




The playground at their school looks funny with so few people in it. Flat Dexter is already over on the play structure with Becca, he couldn't wait for the time it took for me to take a picture!




Flat Dexter seemed to like this slide.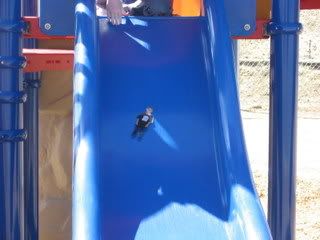 Sparks is a twin city to Reno. They are so close together that the line between them doesn't really matter anymore. We took Flat Dexter into downtown Reno and took some pictures with him on a sunny but windy day recently. Here is one outside the Silver Legacy Resort.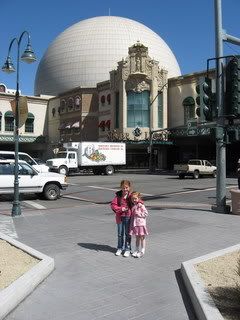 This one has the famous sign behind Becca, Christa and Flat Dexter. "Reno: The Biggest Little City in the World"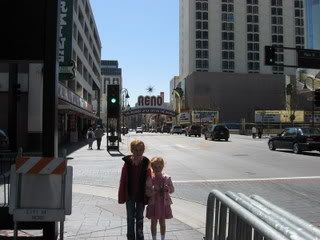 Flat Dexter wanted to get a little closer to the sign!




Flat Dexter is waiting to see a show inside Circus Circus with Christa, Becca and Maya.




It was hard to take pictures during the show, those acrobats move too quickly! The Chinese yoyo that they were using is called a diabolo. It was really cool!!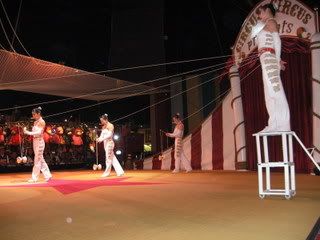 Here is the outside of Circus Circus, that sign is really really tall. Can you see Christa, Becca, Maya and Flat Dexter?




This fountain is one of several inside the Eldorado Resort.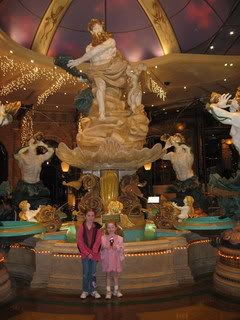 Here is Flat Dexter riding in the glass elevator to the parking garage at the Eldorado.




After a day of sightseeing, nothing hits the spot like Dairy Queen ice cream!




We are very glad that Flat Dexter came to visit us and hope that you learned a little about our area of the country!